Physical activity is defined as any bodily movement by our muscles and it results in energy expenditure. The energy expenditure is measured in kilocalories. Physical activity can be occupational, sports, household, or any other activity.
The very word 'cancer' to any common man is scary, irrespective of our socio-economic and educational background. It is believed that by 2025 the number of people suffering with cancer with increase if they don't take care of their health. Men suffer from lung, esophagus, prostate, stomach, oral and pharyngeal cancers, while women suffer from breast, cervical, oral, stomach and esophageal cancer.
Although advanced treatment of surgery, chemotherapy, immunotherapy, and radiotherapy are administered there is always a chance that post treatment the diseases may relapse. So a long-term regular exercise is recommended.
There is a strong co relationship between physical activity and cancer. In all the cancers, physical activity has reduced the risk of breast and colon cancers. Eating unhealthy food, smoking, alcohol consumption and use of medications has resulted in obesity, hormonal and reproductive effects, but physical activity has helped to reduce cancer risks and of developing a variety of cancers.
PHYSICAL ACTIVITY DURING CANCER TREATMENT:
When to start and how to start physical activity must be planned according to the needs and patient's condition. During treatment the physical activity should be a low intensity and for a shorter duration and should gradually increase after the completion of the treatment. 
The benefits of physical activity during cancer treatment are similar to those experienced after the treatment.
Though overweight and obesity are separate from physical activity but still they relate to energy balance.
If calorie intake is balanced prevention of cancer is possible to a large extent.
Overweight, obese or being physically inactive there is a chance of 26% for the development of colorectal cancer.
Physical activity during treatment reduces anxiety and depression and improves physical fitness.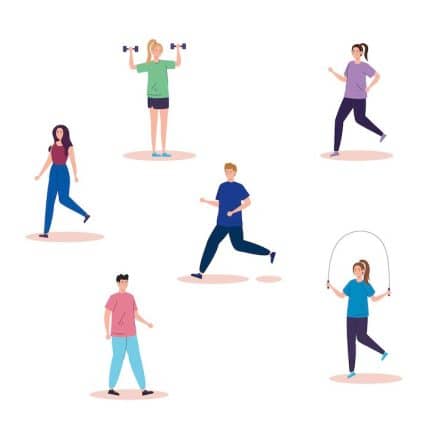 FATIGUE DURING TREATMENT:
Fatigue is one of the major problems during cancer.
Even three years after cancer treatment patients complain of fatigue.
So it is proved that during cancer treatment physical exercise reduces fatigue.
The quality of live also increases on account of physical activity, expenditure on healthcare and cost on sick leave also reduces.
Some time an eighteen week group exercise program is scheduled.
The exercises can be supervised exercises, home-based exercises, aerobic and resistance exercises.
Physical exercise during treatment also reduces the number of visits to the doctor.
BREAST CANCER TREATMENT AND PHYSICAL EXERCISE:
If exercise is started after the diagnosis breast cancer can reduce or prevent fatigue.
A 6 to 18 weeks of exercise is recommended and can be given to the patients' at the treating hospital itself.
An eighteen week exercise program showed positive effects on physical fatigue, cardio respiratory fitness and increase in muscle strength.
Exercising during Chemotherapy and Radiotherapy has proved to have beneficial effects on fatigue.
Muscle relaxation also takes place.
The exercise training is supervised by physiotherapists.
Yoga is highly recommended as it improves psychological health problems, reduces anxiety, depression and distress.
Yoga, though not a safe form of exercise must be practiced under the supervision qualified teacher.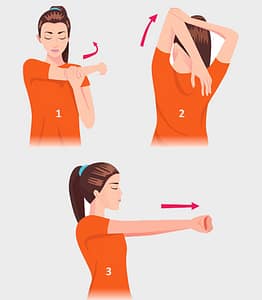 COLORECTAL CANCER TREATMENT AND EXERCISE:
In recent years colorectal cancer is on the increase on account of lifestyle, obesity, no proper physical activity, unhealthy diet and smoking.
Physical activity can prevent 15% of the colon cancers.
Physical activity type should be planned and guided to the needs of the patient.
Moderate exercise is a must of 30 minutes on at least five days a week, though 45 to 60 minutes is recommended.
Physical exercise during treatment is safe and also improves physical functioning and quality of life.
In colorectal cancer moderate physical activity improves tiredness, anxiety and self esteem.
40% of colorectal cancer is reduced with physical activity as 13 to 14 % of colon cancers are on account of physical inactivity.
During and after treatment for colorectal cancer, following a routine exercise pattern has increased energy and stamina in patients and also improves the survival rates.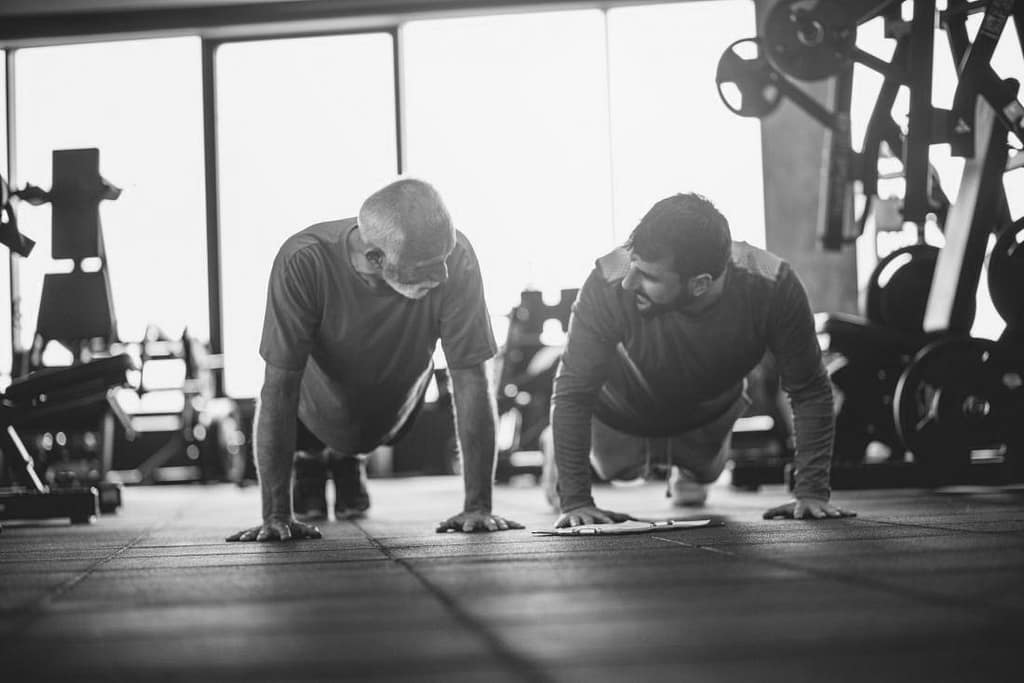 PROSTATE CANCER AND PHYSICAL CANCER:
Planned exercise improves the health of prostate cancer patients, which is highly prevalent among men.
While scheduling the prostate cancer patient's physical activity program his cardio-metabolic profile, type of exercise, workload, duration, frequency, intensity and safety precautions are the factors that should be considered, this can be done with the help of the treating doctor.
Physical activity for prostate cancer progress will reduce insulin resistance.
Physical activity can be effective in non -pharmacological means in the treatment of prostate cancer.
Exercise can reduce obesity, stress immune responses in prostate cancer patients.
Regular exercise can reduce prostate cancer and results in a positive treatment.
Prostate patients can have 150 minute per week of moderate-intense aerobic exercise or 75 minute per week of vigorous aerobic exercise or both.
Physical activity like walking and a few planned exercises can help the prostate cancer patients during and after treatment to recover faster.
Prostate cancer is one of the lengthiest treatment procedures so an oncologist recommends and helps in implementing a few exercises and to change the patient's lifestyle.

Physical activity plays a vital role in the proper functioning of the human body and it is recommended in the prevention and treatment of many cancer diseases. Physical activity has a positive impact on the disease during and after treatment.
BEST EXERCISES FOR CANCER PATIENTS:
Flexibility exercises—Stretching,
Aerobic exercise—brisk walking, jogging and swimming,
Resistance training—lifting weights,
Take the stairs instead of the elevator,
 Buy a pedometer to keep a count of the steps daily,
Take a few breaks throughout the day and stand, stretch and walk a few steps,
Lift a few cans or anything heavy to build your muscles. If you feel tired rest for a while and start again slowly to build up your energy levels in the long run.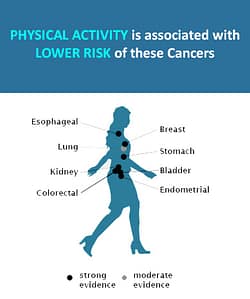 AWARENESS OF THE IMPORTANCE OS PHYSICAL ACTIVITY IN INDIA AMONG CANCER PATIENTS:
In India the number of people suffering from cancer is high but not much is known about the importance of exercise in cancer patients' survival. So there is an urgent need to educate Indians about the importance of Physical Activity, its needs and benefits to cancer patients.
Cancer is exhausting—physically, mentally, emotionally and financially, so a careful monitored exercise program will help to regain strength and to better the patient's well being mentally.
For Consultation : Cancer Specialist and oncologist