The journey of this top cancer specialist presents a truly fascinating story. Born in the unassuming hamlet of Palamuru in Mehboobnagar district, Dr.Vijay Anand Reddy's early life was far from being glamorous and easy. The son of an advocate, Dr. Reddy made full use of the privilege of an English medium schooling, performing exceptionally well in studies. His double promotion to seventh grade from the fifth bears testimony to his diligence and brilliance. He stood first in his school in the inaugural National Common Exam. He also topped his school in the S.S.C exam in 1974, scoring an impeccable cent per cent in Mathematics. However, his efforts were not limited to the academic realm. Acutely conscious of social ills and empathetic to the plight of the suffering, he volunteered for sanitation drives and medical camps. Recognizing his son's potential, Dr. Reddy's father motivated him to become a doctor. Interestingly, this future cancer specialist had taken a keen interest in mathematics and physics and had initially wanted to be an engineer. He did his Intermediate from Nrupatunga Junior College at Lingampally, Hyderabad. Having passed his Intermediate examination with a perfect score, Dr. Reddy found his calling in medicine through EAMCET.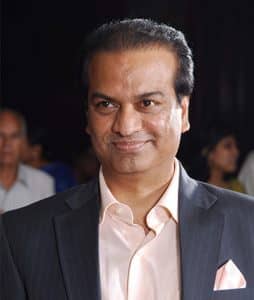 Dr. Reddy pursued his MBBS at Osmania Medical College, availing himself of a merit scholarship of One Thousand Rupees along with a state government aid of twenty-five Rupees per month for students from the agricultural background and aid from the Nizam's Trust at Purda Gate. He was elected Joint Secretary, OMC with a sweeping majority of 532 to 42 votes. In this capacity, he launched an active campaign against ragging. Post the Indo-Pakistan war of 1971, he along with his team raised funds of 5 lakh rupees across the twin cities of Hyderabad and Secunderabad for victims and refugees of the war. In 1977, he volunteered for relief work following the devastating floods that ravaged the state. In 1979, he was elected Secretary to Osmania Medical College. During his tenure, he was proactive in social work. Having passed his MBBS with flying colours, he started practicing as First Medical Officer at Bhootpur Primary Health Centre. Thus began an illustrious journey which would culminate in his becoming a globally respected oncologist.
Dr. Reddy's entry into the field of oncology was inspired by his uncle, Dr. P. Ananth Reddy, a successful oncologist himself, working as a consultant Radiation Oncologist and superintendent at Government Mehdi Nawaz Jung Cancer Hospital. He enrolled in the three year M.D (Radiation Therapy) programme despite warnings from senior colleagues about high mortality rates. Very clear about what he wanted, he took up the challenge and pursued his M.D with dogged determination and passion. In the course of the pursuit of a fellowship in clinical oncology at the Meyer Stein Institute of Clinical Oncology, Middle Sex Hospital, London in 1992, he was offered a job there. However, this period was a traumatic one for the doctor as he had to rush back to the country to attend to his ailing father who passed away the same year. Following this traumatic incident, he declined the job in London and shouldered the family responsibility back home, never looking back to settle in a foreign country.
Education, Training & Fellowship
M.B.B.S., Osmania Medical College, Hyderabad- 1982
M.D. (R.T.), Osmania Medical College, Hyderabad- 1992
D.N.B. (Oncology) – 1993
ESMO Medical Oncology Board 2005 and Re-certification – 2010
Stereotactic Radiosurgery Fellowship at Klinikum Frankfurt (Oder), GmbH, Frankfurt (ODER), Germany, March 2010

Dr. Reinhard E. Wurm, Klinikum Frankfurt (Oder) GmbH, Frankfurt (Oder), Germany
Ocular Oncology Fellowship at Will's Eye Hospital, Philadelphia, USA, May – June 2003

Dr. Mr & Mrs. Shields, Will's Eye Hospital, Philadelphia, USA
Pediatric Oncology Fellowship at Children's Hospital of Philadelphia, USA, May – June 2003

Dr. Anna Meadows, Children's Hospital of Philadelphia, Philadelphia, USA
Head & Neck Oncology Fellowship at Peter McCallum Cancer Institute, Melbourne, Australia, July – August 1998

Dr. Lester Peters, Director, Peter MacCallum Cancer Institute, Melbourne, Australia
Hyperthermia Fellowship at New York Medical College, Valhalla, New York, 1995

Dr. Chitty R. Moorthy, New York Hospital, Valhalla, New York, USA
The Nargis Dutt Memorial Cancer Foundation Fellowship at New York Hospital, Medical Centre of Queens, Flushing, New York, May – July 1995

Dr. Dattetreyudu Nori, New York Hospital, Queens, New York, USA
Head & Neck Brachytherapy Observership at Memorial Sloan Kettering Cancer Centre, New York, June 1995

Dr. Louise Harrison, Memorial Sloan Kettering Hospital, New York, USA
The Clinical Oncology Fellowship at Meyerstein Institute of Clinical Oncology, Middlesex Hospital, London, July – September 1992

Dr. Louise Harrison, Memorial Sloan Kettering Hospital, New York, USA
Clinical Oncology Observership at Christie Hospital, Manchester, United Kingdom, September 1992.
Clinical Oncology Fellowship at Adyar Cancer Institute, Chennai, India, January 1990.
Medical Oncology Fellowship at Nizam Institute of Medical Sciences, Hyderabad, India, September 1990.
The Radiation Oncology Fellowship at Tata Memorial Hospital, Bombay, India, March 1990.
Dr Reddy has never overlooked the social responsibility of the medical profession. His practice has always been civilian oriented and monetary gain has never been a priority. He even spent from his own pocket to streamline and strengthen medical and health services in Bhootpur during his career's initial days. Today, as a top cancer doctor in India he conducts regular philanthropic initiatives which are his way of giving back to the Indian society.