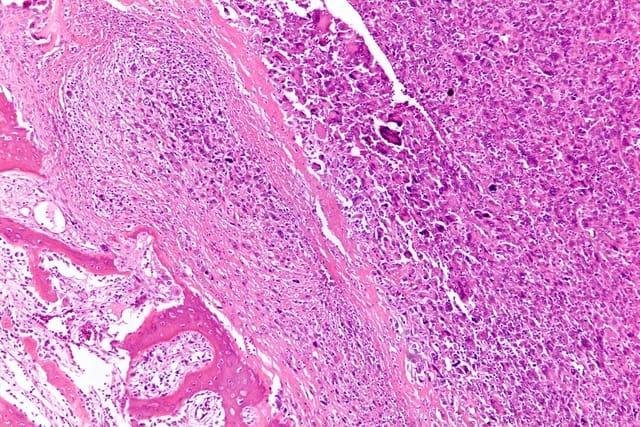 Osteosarcoma
Osteosarcoma
Osteosarcoma is a bone cancer that more often affects young people under 25 and children. Patients may not experience any pain in first stages of the illness and incase the patient does, the pain is often mistaken with muscle soreness. If the tumor is large or close to the surface it may manifest with a swelling. With the illness progressing, if left untreated, the tumor can weaken the bone so much that it breaks.
Soft Tissue Sarcomas are cancers that form in the connective tissue (CT) that unites or separates different organs and tissues. Soft Tissue Sarcomas are relatively rare because the connective tissue cells do not divide as much as other cells, which means malignancies occur less often. In the early stages majority of patients do not have symptoms because the CT cells are elastic, accommodating the growing tumor without pain until it has reached a considerable size.
Dr Vijay Anand Reddy is a specialist in limb sparing treatment for both Osteosarcoma and Soft Tissue Sarcomas. He gained advanced training in Sarcomas at the ADYAR Cancer Institute in Chennai, rated as one of the top cancer institutes in the country by the World Health Organization, and at the all-speciality hospital the Westchester Medical Center in Valhalla, New York.
Dr Reddy was the first oncologist in Andhra Pradesh state to pioneer the limb sparing treatment for Sarcoma patients. He went on to personally develop a team of surgeons and oncologists to deliver the treatment at the Apollo Cancer Hospital Hyderabad where he has been the director and senior consultant for many years.
Dr Reddy has treated more than 100 patients with incredible success rates. He is regularly invited to speak at major conferences and has published several articles on Sarcomas in acclaimed scientific journals.