The month-long observances are an attempt to commemorate cancer patients suffering and strive toward lowering their responsibilities. We can ensure that more people are aware of cancer prevention, early detection, and treatment if we work together to increase awareness and spread cancer information. So I took advantage of the month of April by noting certain importance and providing information to help lower the risk of cancer.
NATIONAL CANCER CONTROL MONTH
Every year in April, we commemorate the bravery of millions of people who are presently battling cancer. Cancer Control Month emphasises the need to improve cancer treatments and raise cancer survival rates. As a well-known oncologist, it is my responsibility to remind people that they must take the required steps to avoid the risks of cancer, and I did my part admirably this month.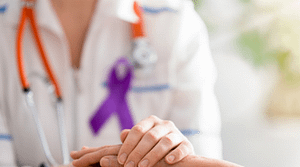 HEAD & NECK CANCER AWARENESS MONTH
April is also Head and Neck Cancer Awareness Month, with the goal of raising awareness about harmful head and neck cancers. I discussed head cancer indications and symptoms, such as swelling or a sore that does not heal, a sore throat that won't go away, and many more required pieces of information that make people aware of such cancer at an early stage.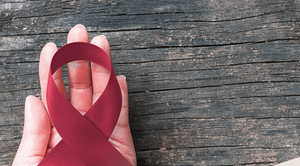 WHAT KINDS OF SIDE EFFECTS COULD HAPPEN DURING MY RADIATION TREATMENTS OR IN THE TIME BETWEEN THEM?
In addition to killing or slowing the growth of cancer cells, radiation can also affect benign cells in the vicinity. Damage to healthy cells can result in side effects, but there is no need for worries because side effects are not permanent. 
I have explained to my patients the possible negative reactions that may happen during my treatment so that they can be courageous and respond to the treatment without fear.I've also stated that the side effects would vary depending on the location of the treatment, such as hair loss during brain cancer treatment, nausea during stomach cancer treatment, and more depending on the affected portion of the body.
SYNOPSIS
In my capacity as a renowned oncologist, I made it a point to recognize both National Cancer Control Month and Head and Neck Cancer Awareness Month in order to bring attention to the grave nature of head and neck cancers. I discussed the warning signs and symptoms associated with head cancer in addition to the potential adverse effects, which may include hair loss, nausea, and other symptoms depending on the area of the therapy. I also made it easily understood that adverse effects are not permanent and can vary depending on the location of the treatment.
Any questions please contact now